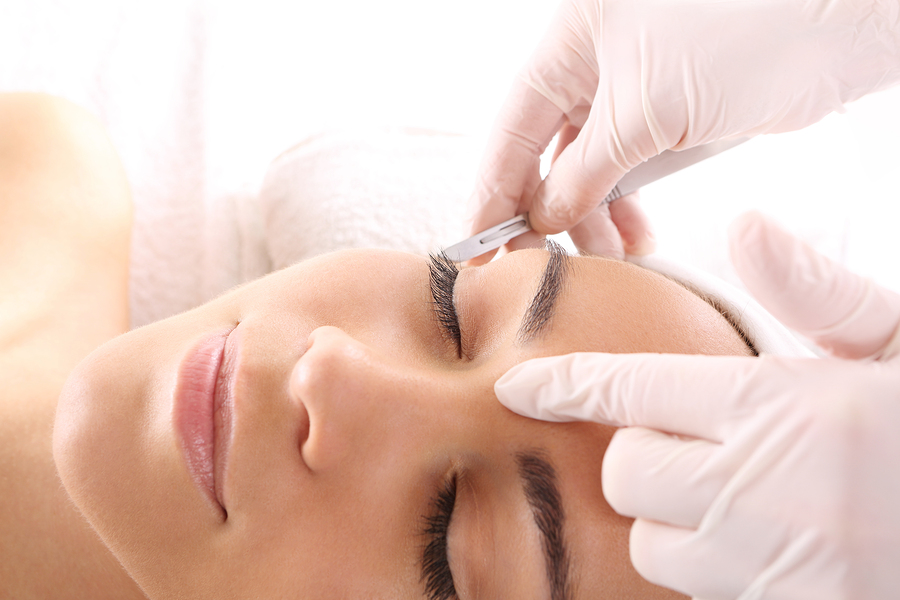 What is Dermaplane?
Dermaplaning immediately rejuvenates the skin by removing the top layer of skin cells along with vellus hair. It is highly effective in minimizing the appearance of fine lines, wrinkles and acne scars, while leaving skin smooth, supple, and vibrant. It has been utilized in medical practices for over 40 years to prepare the skin for chemical peels and laser treatments. Dermaplaning increases the penetration of active ingredients in treatment room and home care products. It creates the perfect canvas for makeup application.
Am I a good candidate for Dermaplane?
The ideal client is focused on anti-aging. She is concerned about dull, dry skin, a sallow complexion, enlarged pores, fine lines, hyperpigmentation and perhaps acne scars. She's interested in the removal of peach fuzz and may already be using retinol. She is typically over 30 and interested in maintaining a youthful, healthy appearance and looking good both in person and in photos.
Is it safe?
Dermaplaning is a physical/mechanical exfoliation that is extremely safe when performed by a professionally trained skin care specialist utilizing the appropriate tools and practices for the service. Low quality tools, including blades not designed for dermaplaning and inexpensive handles that don't lock the blade on tight, are responsible for increased risk of injury to the client.
How long does the service take?
At Lash L'Amour we offer three types of Dermaplane services:
Dermaplane – 45 minutes  
Dermaplane with Eminence Facial – 1 hour
Dermaplane + HydraFacial Approximately 1.25 hour
How often can I book a Dermaplane service?
We recommend a Dermaplane treatment once per month.  
Won't my facial hair grow back thicker?
No. We only remove the vellus hair (peach fuzz), so the hair grows back exactly how it previously did.
What should I do prior to my appointment?
Avoid the use of any retinols or Retin-A at least 5 days to Dermplaning. Avoid chemical peels at least 14 days prior to Dermaplaning. Avoid any injectables like Botox or fillers at least 1 week prior to Dermaplaning (they can be done immediately following Dermaplaning if desired).
What should I do after my appointment?
Do not use abrasive cleansers, wash clothes or hot shower spray for 24-48 hours after the service.
Avoid the use of any retinols 5 days post-treatment.
Wash all makeup brushes & sponges. Makeup can irritate the skin after Dermaplaning
Avoid sun exposure as much as possible. SPF is essential even on cloudy days.
Delay exposure to excessive heat, sweat, and steam rooms.