Summer Lash Care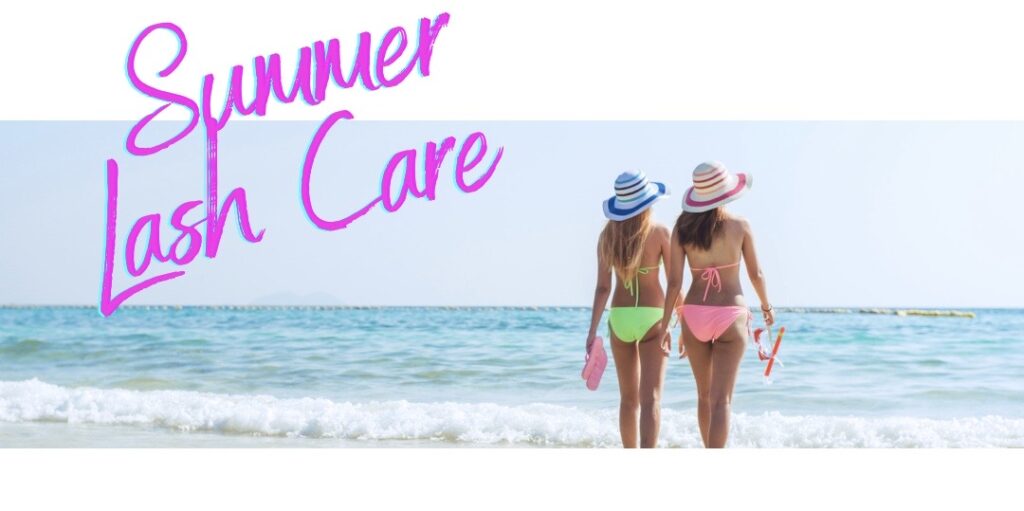 As the hot summer months approach, clients often think that lash extensions don't mix with outdoor activities. We are here to give you our sun-loving lash tips to keep your extensions looking hot all summer long!
Pool Daze
Clients often ask if they can go swimming with lash extensions. Of course! Not being able to jump into a refreshing pool during a New England summer would be torture. Enjoy that water as often as you can. After you go for a dunk, rinse lashes with cool, fresh water to rinse away chlorine. This will help keep the extensions in their best shape. Be sure to brush lashes with a spoolie to fluff them back into place as they dry.
Beach Bum
Much like the chlorine in a pool, we recommend rinsing away salt water as well. As you run Baywatch-style from the ocean, splash some cool bottled water onto your lashes to rinse away salt and debris. When sun-bathing (with SPF of course), be sure to give your lashes a little splash of fresh water every now and then to keep any sweat from falling into your lashes. Not to mention, that burst of cold water just feels fantastic in the hot summer sun! Speaking of SPF, avoid applying sunscreen directly to your lashes. Oil-based products, like sunscreen, will break down the adhesive and cause extensions to fall out prematurely. If possible, look for an oil-free sunscreen, and still avoid getting any on the lashes.
Heat Wave
For those 90-degree days where the humidity and sweat are just inevitable, we recommend booking your lash fills a little closer together. If you typically go every three weeks, try coming in every two weeks to keep lashes looking nice and full during those few super-hot weeks.
Lash Vacation
If you are going away on a long overseas vacation and sadly need to take a break from lash extensions, we totally understand, and are happy to recommend the perfect place-holder: The lovely Lash Lift. A Lash Lift is a semi-permanent lift and curl of your natural lashes, giving a more eye-opening look that lasts 6-8 weeks. With the exception of the first 24-hours, lashes can get wet or sweaty with no repercussions and minimal upkeep.
However you choose to spend your summer, don't let the heat keep you from looking and feeling your absolute best!