We, first and foremost, hope everyone remains healthy and safe throughout the COVID-19 pandemic.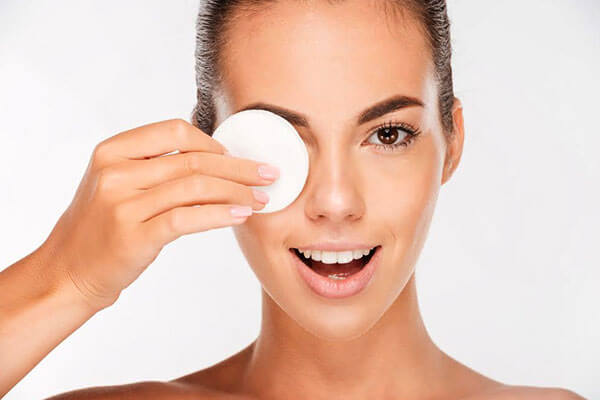 Due to the temporary closing of our spa, we know most of you will have many grown-out lash extensions that we would normally remove during your fill. For those of you feeling any discomfort from those over-grown lashes, we want to offer you an at-home solution for removing your own extensions. We can't stress enough that we would not recommend this under normal circumstances, which is why our lash removal service is always complimentary to existing clients. However, because we can't do it for you at this time, we would rather teach you the best possible way to remove your own extensions, than have you pull out or damage your natural lashes.
Remove all eye makeup
Fill a heat-safe bowl with steaming hot water

Set the bowl on a table or countertop where you can bend down over it.

Put a towel over your head, then lean over the steam for 15 minutes

Be careful not to get too close to the water, as it could scald your face.
Position the towel so that it encircles the bowl and traps in the steam.
The steam will loosen the glue on your extensions so it comes off more easily.

Soak a cotton swab in olive or coconut oil Soak a cotton swab in olive or coconut oil

Make sure cotton swab is completely saturated

Swipe oil over lashes

Start at the inner corner of your lashes. Keeping your eyes completely closed, make several passes to coat the extensions in the oil. You may need to use multiple cotton swabs to completely coat the lashes. Once lashes are completely coated, let sit for one minute. Begin swiping lashes in a downward motion with a cotton swab or comb through with a spoolie brush. Extensions should start to come off. Keep gently swiping until all extensions are removed.
**If your skin starts to feel irritated, stop use immediately. If oil gets in your eye, flush it out with cold water.

Use a face cleanser to wash away excess oil
LiLash serum is recommended with or without lash extensions to promote the health and integrity of your natural lashes.
Again, this is an alternative solution while our spa is temporarily closed. In the future, we ask that you please come in for a complimentary removal when needed.
We can't wait to see you again soon, and give you more beautiful lashes! Take care of yourselves and loved ones!