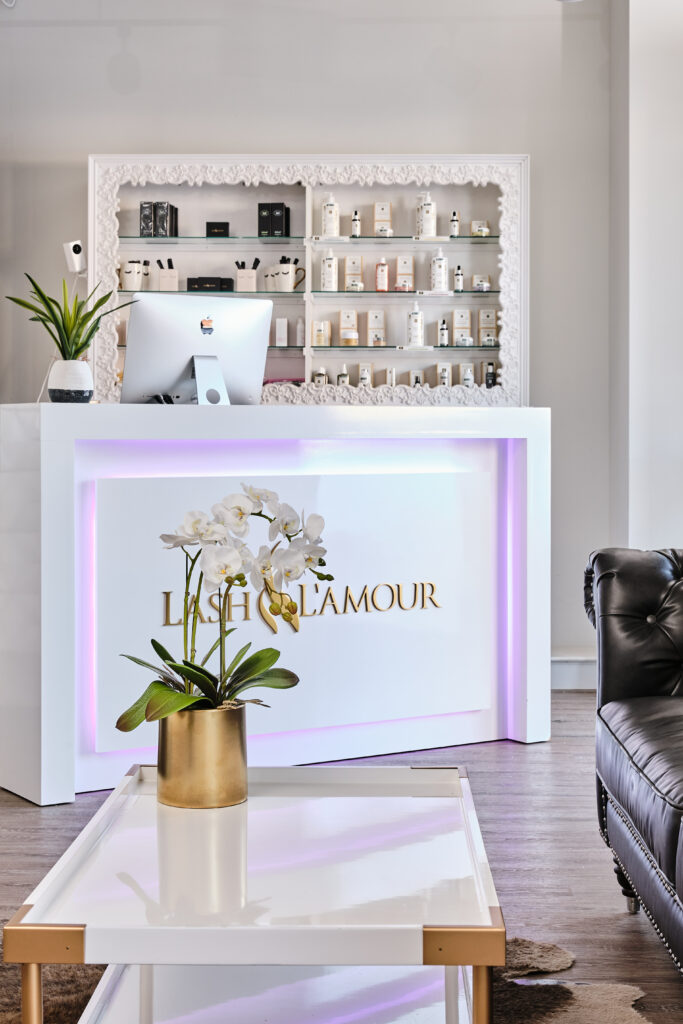 With lashes staying strong as one of the hottest beauty services in Boston, it's amazing to us how many lash extension places are popping up. Choosing which one to trust to create a gorgeous (and safe) flirty fringe for your eyes can be daunting.
We've put together a few tips for deciding which location suits you. We hope to see you at Lash L'Amour for your next appointment!
Photo and lashes by Allison Schofield/ Lash L'Amour
There's something to be said for being a one-trick pony. When you specialize in a beauty service, you can dedicate all your hard work, time, and talent to it. Choose a lash spa that has lash extension application as its main menu item, as opposed to lashes being the add-on.
Ask your other lash-wearing beauticians about their lashes. People who are in the industry know who's best in the industry.
We highly recommend calling the lash spa for questions prior to making an appointment.  A knowledgeable staff should be able to answer all your questions and address any concerns you might have.
Why would you get a beauty service done without at least investigating? Channel your inner Nancy Drew and check out the lash spa's reviews on-line and website. Also see if the lash spa has an Instagram, posting examples of their work.
Lash artists should be properly trained, licensed, and certified. Ask upfront if this is the case (if they bat an eye at the question, go elsewhere). Also inquire if they're up-to-date on the latest trends, techniques, and materials – the lash world is always changing. Their technicians know-how should, too.
Try before you buy – sort of. A reputable place will let you come in for a complimentary consultation appointment and adhesive test. This is important especially if you have never had lashes. During the test, they will apply a few extensions on each eye using two different strengths of adhesive. If you're allergic, you will experience minor redness and itchiness within 48 hours. If not, then you're good to go.
Make sure they listen. If you don't want über-drama, you shouldn't have dense and mile-long extensions. A good lash place will listen to what you want for a look that fits your lifestyle, face shape, etc. Translation – you'll leave your appointment looking how you want to – not how they want you to.
It's worth it to pay a little extra for cleanliness, safety, and peace of mind coupled with a spa-like experience.
Be extra careful and do your research before buying a lash service at a discount price
Because this beauty service is unlike any other (read: it's near your eyes), it's important to have a great relationship with their team, should any issues arise. A good lash spa has responsive customer service and pays attention to clients' needs.